What are the issues with the scheme?
Some have welcomed this extra financial support, but campaigners say it doesn't go far enough.
"Many people living in buildings under 18m will still have to bear the cost – for many above £30,000 – saddled with debt around their necks for thirty years," the End our Cladding Scandal group said.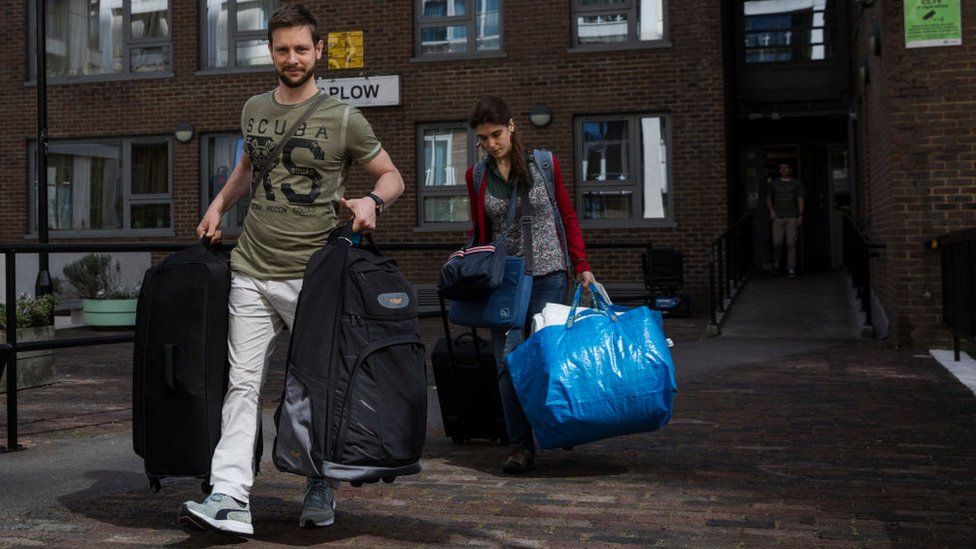 The Local Government Association said the "unprecedented funding" was an "important step" to help protect leaseholders, but that they should be helped with the cost of other safety improvements too.
A committee of MPs has estimated it would upto £15M to fix fire safety defects in every high-risk residential building.
How many people do cladding issues affect?
There isn't a single number on this.
The government identified 462 high-rise residential buildings with dangerous cladding, 216 of which have now had it fully removed.
That means that 246 still have the cladding – although removal work has begun on most of those.
But these figures only cover buildings that are over 18m tall and have the type of cladding used on Grenfell Tower.
The government does not supply regular statistics on other types of building.
But the Association of Residential Managing Agents says around half a million people are living in a building with some form of unsafe cladding.
Who doesn't this announcement help?
The scheme does not give financial support to people whose buildings have fire safety issues for reasons other than cladding.
Balconies on a building that have been built with flammable material would be one example.
It will also not help those hoping to sell their flats in the immediate future.
This is because many mortgage-lenders are requiring a specific fire safety certificate – known as an EWS1 form – before offering them the mortgage.
The government says it is "working with industry to reduce the need for EWS1 forms".